Softvisioners, Now And Beyond is The Place To Be if you want to get in touch with former colleagues, access a lot of helpful resources and benefits, share experiences in a safe environment - while having fun!
01
Why Cognizant Softvision Alumni?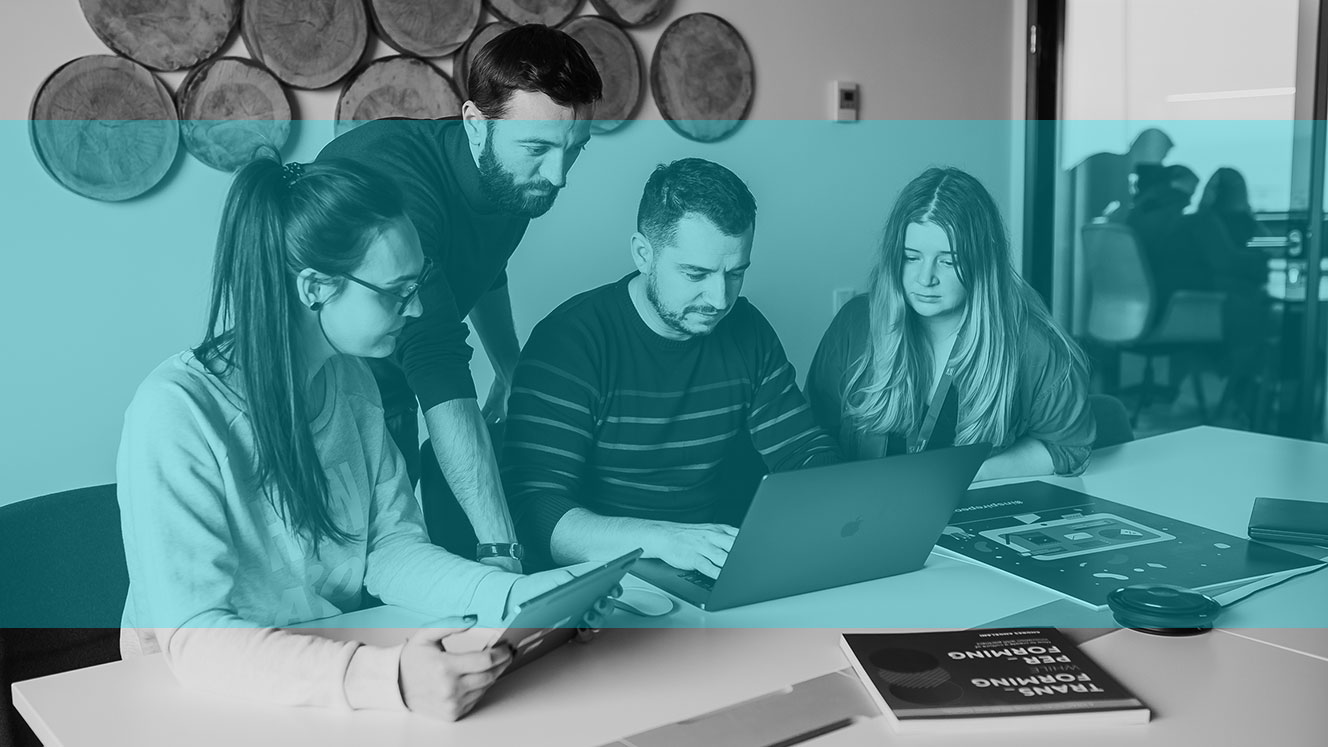 We know that we are #BetterTogether and we believe in long lasting connections.
We are a leading software product engineering company with 5000+ employees, but we've never forgotten where everything started.
We truly believe that #AgilityIsAMindset, and while transforming while performing is part of our DNA, we would have never been able to #MakeItHappen without your involvement.
We want to #InspirePeople and give the opportunity to network, stay in touch and share ideas.
We aim to #MakeAnImpact and give access to a variety of helpful resources and benefits.
We strongly believe that communication is the key to success and we want to encourage everyone to #ListenAndShare.
Cognizant Softvision Romania is "The Place To Be! Now & Beyond! A place where you come for the people & to make an impact through your work.
Our six core values intend to foster positive and meaningful thinking within Cognizant Softvisioners, communities, guilds and studios all over the globe.
Agility is a mindset
Agility is in our DNA, we transform as we perform
We execute quickly and nimbly, and learn as we go. We strongly believe that the power of the individual is multiplied by the combined wisdom in their community
Better together
An African proverb says, "If you want to go fast, go alone. If you want to go far, go together."
We believe that teams are the backbone of our culture's ecosystem and collaboration between peers should always be something to defend and nurture.
Inspire People
Our people are our most powerful force.
Our leaders are entrusted to help make their team members become better versions of themselves every day and to improve their skillset. As Confucius said, "Respect yourself and others will respect you."
Listen & Share
Communication is the key to success in a multicultural, multilingual and geographically diverse organization.
We choose to share success and failures equally in order to learn and let others learn. Whomever coined the phrase "it's business, not personal" is dead wrong. It's always personal.
Make an Impact
We believe that everyone should be able to bring up new ideas openly.
Softvisioners should constantly be thinking, "How can I make this better?" We endeavor to keep creativity and innovation at the heart and soul of our organization and to become an open incubator of ideas.
Make it Happen
Surpassing ordinary standards is what we strive.
Our teams work to achieve high quality standards while accomplishing high goals every day. As Aristotle proclaimed, "Quality is not an act, it is a habit."